One of the biggest African artists, Tiwa Savage has just concluded a new record deal with Universal Music Group. It's reported to be a marquee deal, making Tiwa the first Nigerian female act to be signed to the label. The record deal was facilitated by Efe Ogbeni (Stealth Management/Regime), Executive Producer along with Vannessa Amadi-Ogbonna on all projects under the UMG deal.
The deal was signed with Joel Katz, Efe Ogbeni, Vanessa Amadi (Stealth Management), Sipho Dlamini Managing Director of Universal Music South Africa and Sub-Saharan Africa (English-speaking), EVP, Market Development at Universal Worldwide Adam Granite, and Chairman and CEO of Universal Music Group Worldwide Sir Lucian Grainge present at the UMG offices in California on April 24, 2019.
It was widely believed, some years ago, that female musicians could not make as much impact or achieve as much as their male counterparts in Nigeria and Africa as a whole. In a music industry that is chiefly patriarchal, it was nearly unbelievable that a female artist would make headway and become one of the A-list artists representing the Nigerian music industry on a global scale. Tiwa Savage is quite easily one of the most talented singers and songwriters in Nigeria. Signing to Universal Music further validates Tiwa's status in the African music space.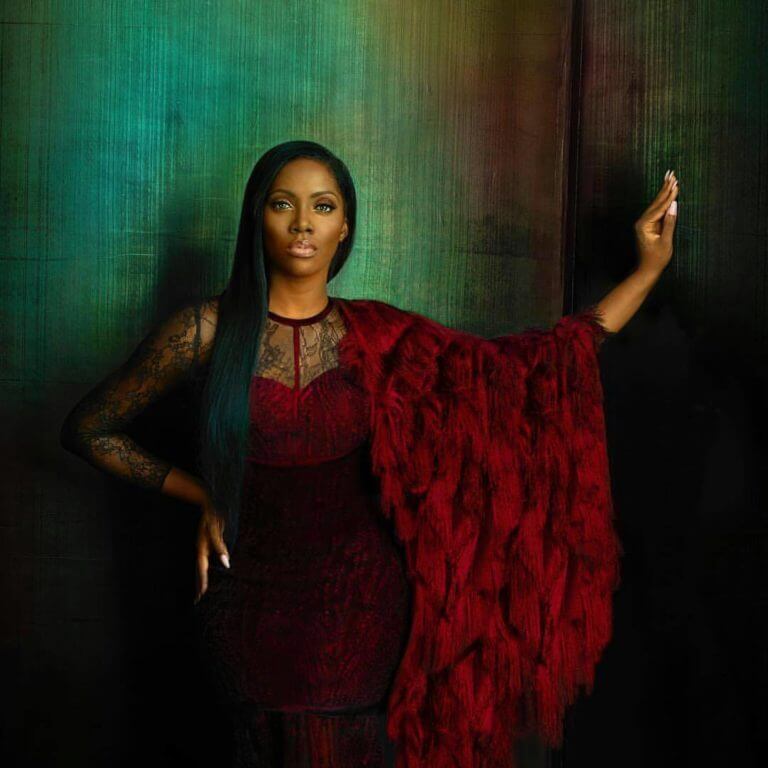 Years ago, Tiwa Savage chased her passion for music by moving from Lagos to London at the age of 11. She was part of her high school's Orchestra band where she learned how to play the trombone. At the age of 16, she was already active in the field of music, lending her vocals as a backup for top artists like Mary J Blige, Andrea Bucelli, George Michel, and many others.
The talented performer later acquired a Business Administration degree from the University of Kent and proceeded to work at The Royal Bank of Scotland afterward. While studying at the music school, she participated in the UK edition of The X Factor, making it to the final 24 before losing out.
Tiwa Savage gained her writing reputation when she co-wrote a song titled Collard Greens and Cornbread performed by Fantasia Barrino's which was on the critically acclaimed Back To Me album, which earned a Grammy nomination. During this period, she signed a publishing deal with Sony/ATV where wrote songs for eminent artists like Kat Deluna, Babyface, Jaicko.
As she garnered valuable experience as a backup vocalist, Tiwa decided to step her game up to a higher level by switching to the lead singer. She decided to use her songwriting prowess to her own benefit by being in the spotlight. Despite all odds, Tiwa Savage made a major decision to storm into the Nigerian music industry. She started a management company (323 Entertainment) alongside her ex-husband, Tunji Balogun (popularly known as Tee Billz) and entered into a partnership with Cecil Hammond's Flytime Entertainment. A few years later, she signed to Mavin Records and was one of the lead artists on the record label's compilation album, Solar Plexus and also featured on the memorable Oyi Remix by Flavour N'abania.
Tiwa Savage has since released three studio albums – Once Upon A Time, R.E.D, Sugarcane. Prior to releasing her debut album, she dropped her positively acclaimed single, Kele Kele Love and has released blazingly hot singles including Eminado, Wanted, Ife wa Gbona, Ma Lo, and several others. She has collaborated with various artists like Wizkid, Patoranking, Reekado Banks, Olamide, to mention a few and became the first African female artist to sign an endorsement deal with Pepsi.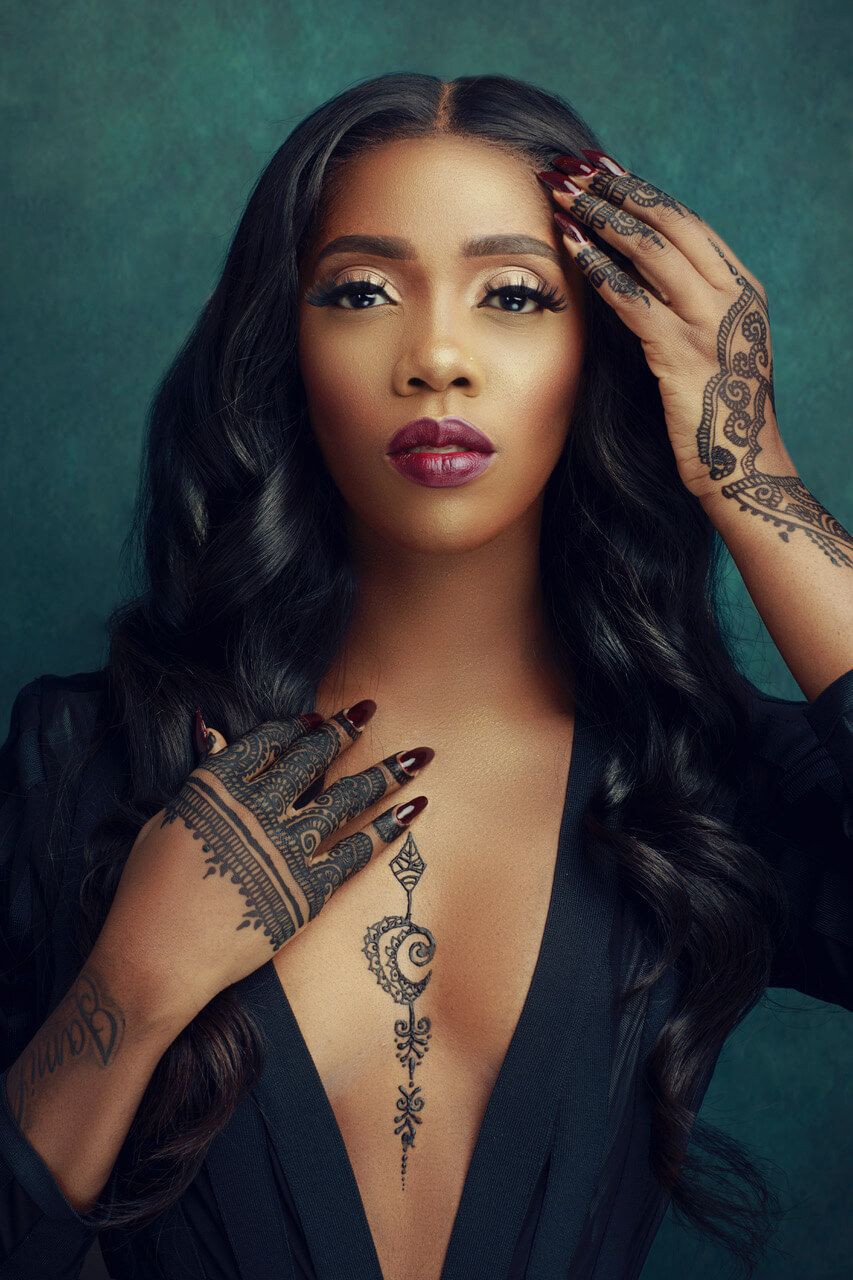 Tiwa Savage has built her brand as an artist to a towering height. She is one of the few top Nigerian singers breaking into the international market at a fast pace. Her experience in the music industry, spanning from her songwriting days to being a backup singer, has proven useful in her career. She has won numerous awards including the MTV Europe Music Awards for Best African Act (the first African female to win the award) amidst scores of nominations. Her fanbase has grown tremendously, making her one of the most followed celebrities in Nigeria (with over 6 million followers on Instagram). In 2018, she became the first African female musician to sell out the Indigo O2 in London. Toward the end of the year, she was chosen by Coldplay's lead singer Chris Martin alongside Beyonce, Jay Z, Ed Sheeran, as one of the acts to perform at the Global Citizen Festival in Johannesburg to an audience of about 70,000 people. She already has performances lined up at different international festivals for summer 2019 including the UK's Wireless Festival, Afropunk in Paris and Oh My! Festival in Amsterdam.
Efe Ogbeni and Vanessa Amadi-Ogbonna said after the conclusion of the deal;
"We're very proud to be a part of this ground-breaking partnership between Tiwa Savage and Universal Music Group. Tiwa is undoubtedly the most hardworking and talented female artist crossing over from Africa to the rest of the world, and UMG has demonstrated its commitment to the continent by placing its formidable machinery behind her amazing career. Partnerships like these symbolize the hopes and dreams of so many talented artists back home in Africa and it is an honor to be the executive producers of her project."
Also, Adam Granite EVP Market Development, Universal Music Group said;
"We are looking forward to partnering with Tiwa and her team to help her music reach new audiences around the world. As one of Africa's most successful, influential and dynamic singer-songwriters, Tiwa has truly global ambitions and UMG is committed to helping her in achieving them."
When she is not killing shows or selling out tours all around the world or setting groundbreaking records, she is a loving mother showering love on her son, Jahmal. She really is a hero.
We are very proud of Tiwa Savage for this astounding achievement and surely, this means a lot for the Nigerian and African sound as well as its creators and aggregators. It particularly means a lot to the African woman as Tiwa Savage continues to represent and break boundaries for women globally.
Culled from Notjustok.com