Football is the most popular sporting discipline in the world with mad love from almost every individual. After the COVID-19 reached Europe, a lot of competitions got postponed. However the German Bundesliga is back
Sports, just like almost every other sector of business around the world has been greatly affected by the deadly Coronavirus pandemic. Games were suspended as a result of the pandemic which posed a huge threat on the health and well-being of the spectators and the team members. Some footballers and crew members even contracted the disease at its early start.
And as concerns heightened, FIFA, UEFA, and the European leagues after trying to find a solution concerning football's return all agreed that health is the priority, and Social distancing was non-negotiable. Also, African football federations equally took the heat and competitions like the qualifiers for the CAN 2021 scheduled for 25-31 March, and the CHAN 2020 set to hold from 4 to 25 April were all suspended indefinitely.
Also Read: Francis Ngannou "The Predator" Fighting his dreams to reality.
However there's now some form of hope as football lovers after missing the excitement that comes with the game have a break.
The German Bundesliga is set to resume come Saturday May 16, 2020 with about 18 clubs to take on the competition. The resumption of the game might offer a glimpse of what top level sports (tennis, basketball, rugby etc) will look like in these uncertain times. The German Chancellor Angela Merkel gave the league the go-ahead to resume play, with very high safety protocols put in place.
Each team will be quarantined together in a hotel before the first round of games kick off, and they will be tested for the COVID-19 before plays commences. As the season goes on, the players will be tested at least twice a week until the matches are completed.
Access to the stadiums will be strictly limited to a maximum of 300 people, including game officials, support staff and broadcast media. Players from the home team will drive themselves to the stadiums in their own cars, and representatives from the visiting teams will be split into small groups to travel in designated vehicles that will be disinfected after each use. Players will dress in several different locker rooms, and be kept apart from substitutes and shower separately. The success or failure of this German strategy may determine the fates of other sports leagues and major events that have been suspended around the world.
Now Cameroon is one country in Africa with talented footballers and some are representing in major leagues around the globe. As the Bundesliga will be back to your screens. Watch out for;
Pierre Kunde Malong.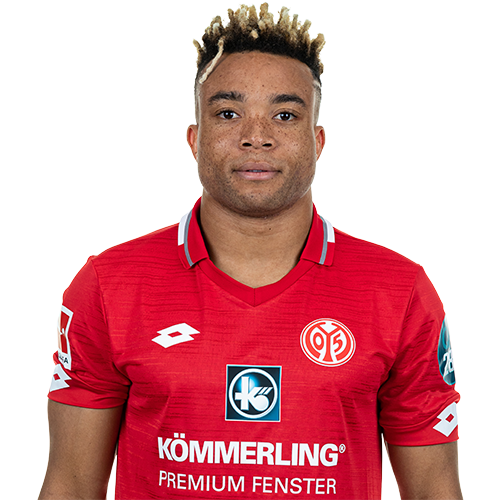 Pierre Kunde was born on July 26, 1995 in Limbe, Cameroon and plays for FSV Mainz 05. At the start of his career he played for Best Stars Academy Limbe from 2007-2012, went on to play for Alcobendas CF from 2012-2013, played for Atletico Madrid from 2013-2016, CF Extremadura from 2016-2017, played for Granada CF from 2017-2018, played for Atletico Madrid from 2018-2018 and has been playing for FSV Mainz 05 since 2018. On the fixtures table Sunday May 17, 2020 Cologne vs Mainz (2.30pm) at the RheinEnergieSTADION.
Breel Donald Embolo.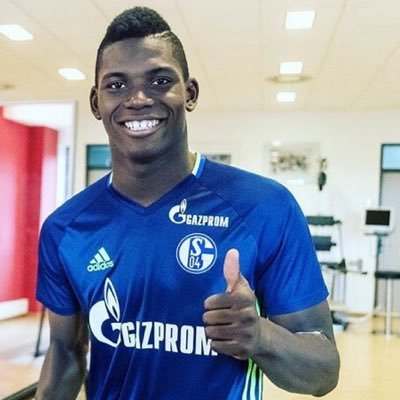 Breel Embolo was born on February 14, 1997 in Yaounde, Cameroon and plays for Borussia Mönchengladbach. At the start of his professional career, he played for FC Nordstern Basel from 2006-2008, SC Old Boys from 2008-2010, FC Basel from 2010-2016, FC Schalke 04 from 2016-2019 and has been playing for Borussia M'gladbach since 2019. He is however a nationalized citizen of Switzerland. Saturday May 16, 2020 Eintracht Frankfurt vs Borussia Mönchengladbach (5.30pm) at the Commerzbank-Arena.
In as much as individuals have personal club support for diverse reasons let us still hope and pray for these Cameroonian born as they make the country name heard just like the legendary Samuel Eto'o did.
Let the games begin!!